Two Carson City Students Awarded
Rosemary Nebesky Memorial Scholarships
Media Release - January 14, 2017: Carlos Montejana and Alyssa Butler were awarded the first annual Rosemary Nebesky Memorial Scholarships by the Carson City Symphony Association last month. This scholarship was established by John and Jennifer Webley of Santa Rosa, Calif., in memory Rosemary Nebesky, who loved music, loved children, and had been a friend and board member of the Carson City Symphony Association. It is awarded each year to one or two Carson City students age 5 to 17 for instrumental music lessons.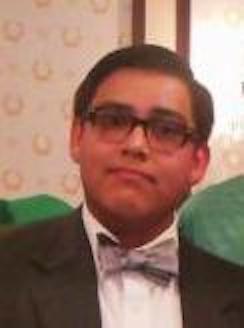 Carlos Montejana, 16, is a junior at Carson High School. He sings in the Carson High School Chamber Choir, loves classical music, and composes and arranges music for orchestra, band, and choir. His music composition "Skyworld," took first place in the state in the Parent-Teacher Student Association Reflections Art Contest last year, and he was recognized in that contest with a special award for overall Outstanding Interpretation of Theme. The Nebesky scholarship will fund piano lessons with Nancy Mielke, a retired music specialist in the Carson City School District.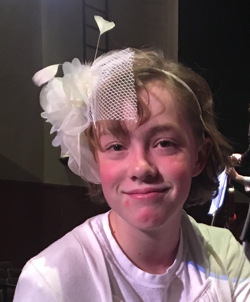 Alyssa Butler, 10, is in fifth grade at St. Teresa of Avila School in Carson City. She has studied violin for four years and wants to learn to play cello. Her mother, Colleen Butler, said "Alyssa has always been mesmerized by the cello and has counted down the days until she was old enough or big enough to graduate from the violin to the cello." The Nebesky scholarship will fund cello lessons with Lou Groffman, principal cellist of the Carson City Symphony.
Honorable mention certificates were awarded to Ashlyn Parnham, 13, an 8th grader at Eagle Valley Middle school, who plays clarinet; Kacey Lopes, 17, a senior at Carson High School, who plays violin and drums; and Sierra Kramer,16, a homeschooled student who plays violin.
The next round of scholarships will be awarded in fall of 2017. For more information about the scholarship and the application process, contact the Symphony at 775-883-4154.