Home
http://ccsymphony.com
---
Carson City Symphony was founded in 1984 as the Carson City Chamber Orchestra and gave its first concert in October that year. It is a community orchestra open to amateur and volunteer professional musicians. Members come from all walks of life and have ranged from elementary school students to senior citizens. The Symphony performs five or more concerts each year for audiences in Carson City. It also has performed in Minden, Gardnerville, Fallon, South Lake Tahoe, and Virginia City. We play many works by contemporary composers and have commissioned and premiered several pieces.
Zephyrus Brass Quintet
affiliated with the Carson City Symphony
---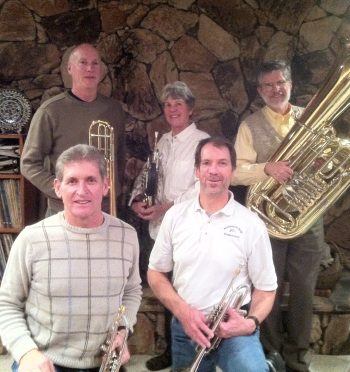 ---
About the Zephyrus Brass Quintet
Zephyrus Brass Quintet is a group affiliated with the Carson City Symphony. In its current version, it was formed in 2011. The group has performed for elementary school assemblies, holiday shoppers, luncheons, fundraisers, wine walks, sporting events, and senior living facilities. The group plays music from an extensive library of more than 200 works ranging from Renaissance to contemporary popular music. It gets its name from Zephyrus (also Zephyr), the Greek name for the god of the west wind.
Performances in 2019
Saturday, Feb. 2, 2019 plays for the Wine Walk from 2:00 to 4:00 p.m. in the Expresso Yourself Café in the main Brewery Arts Center building, 449 W. King St., Carson City. Come and listen for free. The group is representing the Carson City Arts & Culture Coalition, which will be hosting it's wine-tasting table in the Nevada Artists Assoc. Gallery, also in the same building. The Wine Walk is on the first Saturday of each month from 1:00 to 5:00 p.m. For information about the Wine Walk, see www.downtowncarson.org.
Performances in 2018 - No performances
Performances in 2017
Saturday, January 7, 2017 - ZBQ performs from 2:00 to 4:00 p.m. at the Nevada Artists Association Gallery in the Brewery Arts Center main building for the Carson City Downtown Business Assoc.'s Wine Walk.
Performances in 2016
Friday, Oct. 28, 2016 - ZBQ performs at the Nevada State Museum from 2:00 to 4:00 p.m. The Museum celebrated its 75th anniversary. It is also the dedication day for the newly revamped downtown Carson St.
Friday, Nov. 5, 2016 - ZBQ performs for the reception following the funeral for Ben Gillard, former hornist with the Carson City Symphony and Carson Valley Pops Orchestra, and trumpet player with RoseBud's Dance Band. The ceremony took place at the LDS Church in Minden, Nev., just south of Douglas High School.
Performances in 2015
Tuesday, Feb. 17, 2015 - ZBQ performs a "Fat Tuesday" (Mardi Gras) concert at Sierra Place Senior Living, 1111 West College Pkwy., Carson City, NV 89703, from 2:30 to 3:30 p.m.
Saturday, April 25, 2015 - ZBQ performs for a Wine Tasting Event at Empire Ranch Golf Course as a benefit for the Carson City Band Association, Inc., the support group for the instrumental music program at Carson High School.
Sunday, May 17, 2015 - ZBQ plays at Dangberg Home Ranch Historic Park in Minden, Nev., at 5:00 p.m. The performance is part of an event called "Something in the Wind," and will celebrate the Washoe Zephyr with expert kite flyers and a weekend built around all things windy: kite-flying demonstrations, kite making, wind music, wind chimes, wind art, and more. This is a joint project with the Carson Valley Arts Council on May 16-17. It's free for everyone, and is sponsored by Bently Ranch, SoaringNV, Holiday Inn Express, and the Frances C. and William P. Smallwood Foundation.
Friday, May 22, 2015 - ZBQ will be playing for assemblies at Bordewich-Bray Elementary School, starting at 1:35 p.m. They will play a combination of delightful and instructive brass quintet literature. This is the second special appearance of the quintet at the school. Alan Catron, trumpet player with the quintet and music teacher at the school, has arranged to bring the event to the school.
Performances in 2014
Thursday, June 19, 2014 - ZBQ performs for a Hawaiian-themed "Thirsty Third Thursday" Wine Walk by gadZooks, 1411 Highway 395, Gardnerville from 5:00 to 7:00 p.m.
Sunday, July 20, 2014 - ZBQ performs at Sierra Place Senior Living, 1111 West College Pkwy., Carson City, NV 89703, from 2:30 to 3:30 p.m.
Saturday, Nov. 1, 2014 - ZBQ performs for a free community event, following the Nevada Day Parade, at the Mormon Church on Saliman Road (south of Carson High School) from 12:40 to 1:20 p.m.
Performances in 2013
Saturday, Jan. 26, 2013 - ZBQ plays for the "Blood Drive for Life" event at Carson Mall on Saturday, January 26, 2013. The Quintet plays from 11:00 a.m. to 1:00 p.m., but the event, as a whole, is from 11:00 a.m. to 3:00 p.m., and is sponsored by Northern Nevada Youth Football League and United Blood Services. This marks the second appearance by Zephyrus at the Carson Mall.
Saturday, March 9, 2013 - ZBQ performs, along with several other groups, at an Italian Family Dinner and Variety Show on Saturday, March 9, 2013, at the CVIC Hall in Minden, NV. The event is a benefit for the Carson Valley Pops Orchestra. The dinner begins at 6:00 p.m. and the entertainment begins at 7:00 p.m. Admission is $20, and children under 12 are $10. Trumpeter Bob Masters, trombonist Paul Jorgensen, and tubist David Bugli are members of the Carson Valley Pops Orchestra, as well as being affiliated with the Carson City Symphony.
Thursday, May 16, 2013 - ZBQ performs at the Wine Walk in Gardnerville, on route 395 opposite the JT Bar, from 4:30 to 5:15 p.m. NOTE: This outdoor event was postponed to a later date due to weather (see June 19, 2014).
Tuesday, June 4, 2013 - ZBQ performs a pair of assemblies at Bordewich-Bray Elementary School in Carson City the morning of June 4, 2013.
Sunday, Sept. 15, 2013 - Zephyrus Brass Quintet Perform for Splash Dogs at 8:20 in the morning. Tamarack Junction is hosting the 2013 National Splash Dogs Championship September 12th through September 15th. Splash Dogs is nationally recognized as the leader of canine dock jumping. The four-day event opens with two days of qualifying competitions for all pet enthusiasts to give their dogs the opportunity to run down a forty foot ramp and jump into a 40 foot pool. Tamarack Junction is located at 13101 S. Virginia Street, Reno, Nevada.
Performances in 2011
Thursday, Dec. 15, 2011 - ZBQ performs for Reno Lions Club luncheon at Harrah's in Reno.
Sunday, Dec. 18, 2011 - ZBQ performs inside Carson Mall, 1313 S. Carson Street in Carson City, on Sunday, December 18, 2011, from 1:00 to 4:00 p.m. The quintet, hosted by Carson Mall, plays a free concert of holiday brass music to lift your spirits.
Performers
---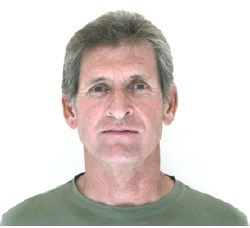 Bob Masters, trumpet
Bob Masters has studied trumpet performance under Paul Lenz Mark Lord and Gil Linsley. Bob has been featured in Aaron Copland's "Quiet City" with the Carson Valley Pops Orchestra along with principal oboe Yumi Anthenien and former principal oboe Amy Heald. In addition to being a regular member of the Carson Valley Pops Orchestra, Bob has performed with the Mile High Jazz Band, Reno Philharmonic, Hickman Brass, and the Toccata Lake Tahoe Orchestra. He is currently principal trumpet with the Carson City Symphony and the Zephyrus Brass Quintet. He is a member of trumpet section of Rosebud's Dance Band and plays French Horn with the Capital City Community Band. He also plays for the annual International Association of Firefighters Memorial Observance held during the week of September 11 in Colorado Springs, Colorado. In his spare time he enjoys swimming, backpacking, flyfishing, Alpine and Nordic skiing, kayaking, both road and mountain biking, and rock climbing.
**************
---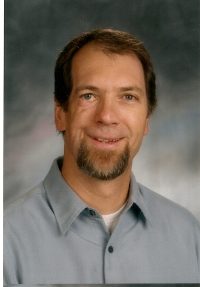 Alan Catron, trumpet
Alan Catron grew up in Reno and received a Bachelor of Music from the University of Nevada-Reno, later receiving a Master of Education in Technology form Lesley University. After graduating from UNR, he moved to Idaho. While in Idaho, he completed Graduate work at the University of Idaho and eventually moved further north to Bonners Ferry where he spent the next 12 years teaching instrumental music, earning many kudos, including Teacher of the Year. While there, Alan was active in Community Theater and community music groups (vocal and instrumental). Alan and his family moved back to Northern Nevada in 2003, settling in the Carson City area where he now teaches elementary music in the Carson City School District. He is also the Musical Director for The Wild Horse Children's Theater. In his spare time Alan has been spotted on stage with the Proscenium Players and Western Nevada Musical Theater Company. He has sung with the Carson Chamber Singers and is a member of the Carson City Symphony, the Zephyrus Brass Quintet and the Capitol City Community Band. As an outdoor enthusiast, you may find him spending time with his family hiking or snowshoeing, as well as volunteering with the Boy Scouts or the Tahoe Rim Trail Association.
**************
---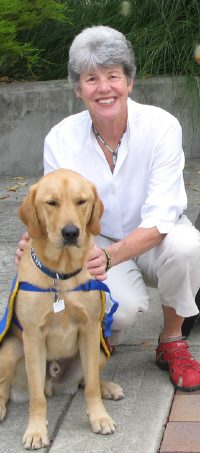 Lin Nelson, horn
Lin Nelson is an enthusiastic horn player. She has an Ed.D. in Instructional Technology & Distance Education from Nova Southeastern University and is a co-founder of Consultants for Innovative Instruction. Among her passions are Canine Companions for Independence and the Healing Arts Program at Renown Health. In addition to the Carson City Symphony, she performs locally with the Reno Wind Symphony, Western Nevada Musical Theatre Company, and the Boca Brass Quintet.
**************
---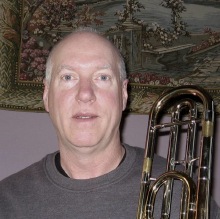 Paul Jorgensen, trombone
After a career in electrical engineering in the Minneapolis/St. Paul area, Paul Jorgensen retired to Carson City in 2003. In 2008 he decided to become reacquainted with his trombone after a 35 year hiatus. In addition to Zephyrus Brass, he plays with the Carson Valley Pops Orchestra, the Carson City Symphony, and the newly formed Rosebud's Dance Band. Paul also enjoys skiing and bicycling, carries a single digit golf handicap and is a Life Master duplicate bridge player.
**************
---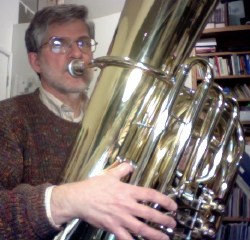 David Bugli, tuba
David Bugli has a Bachelor of Science Degree in music education from Ithaca College, New York, where he studied composition for four years with Karel Husa. He has a Master of Music Degree from the University of Massachusetts. He has participated in Conductors Workshops presented by the American Symphony Orchestra League in San Francisco and St. Louis. In addition to conducting, he plays classical and jazz piano, tuba, and trombone, and he composes and arranges music.

David conducts the Carson City Symphony and plays piano in and leads the Mile High Jazz Band. For the Carson City Symphony, he arranges music that features guest artists on the Symphony's annual Holiday Treat and Pops Party concerts. In the past he organized the annual Reno TubaChristmas event and led the annual Capitol Tree Lighting on the steps of the Nevada State Capitol in Carson City. The latter featured performances by the Holiday Brass Ensemble (generally about two dozen players) and a group of about two hundred elementary school singers.

David also plays tuba in the Ruby Mountain Symphony in Elko and the Carson Valley Pops Orchestra. He taught class piano at Western Nevada College in Carson City from the fall of 2011 through the spring of 2015. He is the recipient of the 2007 Nevada Governor's Arts Award for Distinguished Service to the Arts. His personal website is at http://DavidBugli.com
**************
---
---
About our name
Zephyrus (also Zephyr) is the Greek name for the god of the west wind. In Latin he is known as Favonius (meaning "favorable," as in favorable for the growing of crops). He was regarded as the messenger of spring, because he brought the gentle spring rains and he was the gentlest of the four winds. The only wind that Odysseus would allow to guide him to Ithaca was Zephyrus, and Zephyrus guided Aphrodite to the sea of Paphos when she was born. Zephyrus was also the father of Achilles' horses Xanthus and Balius. Here in northern Nevada, where we have wild horses, the strong wind we often experience is sometimes referred to as the Washoe Zephyr. We think it only appropriate that a group of western wind players adopt the name of this Greek god.
Selected repertoire (just a sample)
Alexander's Ragtime Band
America the Beautiful
Ben Buxton's Two-step
Broadway One Step
The Drunken Sailor
El Gato Montes
The Entertainer
George Washington's Birthday Party
The Girl from Ipanema
Lassus Trombone
The Little Drummer Boy/Pat-a-pan
Music Man
New York, New York
A Nightingale Sang in Berkeley Square
Ragged Rozey
Rondeau
Saturday Night Rag
Solace
Sonata from Die Bankelsangerlieder
That's A Plenty
This Old Man - march
Tie a Yellow Ribbon Round the Ole Oak Tree
Tiger Rag
...plus holiday favorites and classical works
Booking
For information about booking Zephyrus Brass Quintet, contact David Bugli at dcbugli@aol.com or at 775-883-4154.
---
This page last updated 1/31/2019